"With only two dissents, SCOTUS removed the injunctions against USCIS' rule requiring asylum seekers to apply for asylum at a country they pass through on their way to the USA southern border", Ken Cuccinelli, acting director of the U.S. Citizenship and Immigration Services, said in a statement late Wednesday, Sept. 11.
The court said the rule, which requires most immigrants who want asylum to first seek safe haven in a third country through which they travelled on their way to the United States, could go into effect as litigation challenging its legality continues.
A lower court enjoined the policy from taking effect because it conflicts with the existing immigration statutes, it violated the requirements of administrative rulemaking and would have completely stopped asylum for people trying to enter at the southern border.
Successive Mexican governments have pointed out that illicit arms sales from the United States into Mexico have fueled turf wars between drug gangs and clashes with security forces, exacerbating social problems and adding to migratory pressures.
The American Civil Liberties Union, representing four nonprofit organizations, sued to challenge the rule, which it said would virtually eliminate asylum at the southern border.
The rule prohibits migrants who have resided in or travelled through third countries from seeking asylum in US.
The rule would block almost all families and individuals from countries like El Salvador, Honduras and Guatemala from entering the United States as asylum seekers after crossing through Mexico.
"We have seen outbreaks of acts of xenophobia in Mexico that did not exist before, mainly in the north of the country", said Israel Ibarra, an immigration expert with the Continente Movil consultancy in Tijuana.
Sotomayor and Ginsburg said the government was not entitled to a stay.
The Pentagon said on Tuesday that it will keep up to 5,500 military members at the border for the coming year to help combat illegal immigration.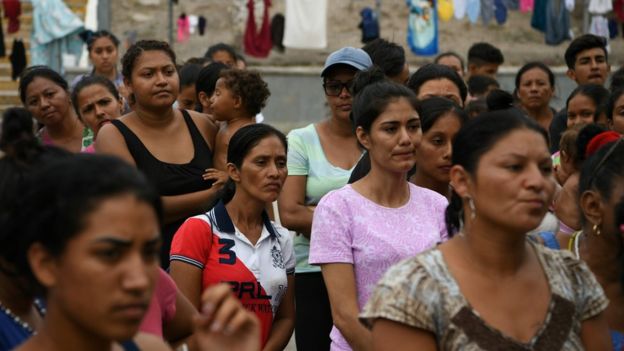 Mexico 'disagrees' with Trump asylum restrictions
There are questions over whether Mexico and Guatemala can cope with a surge in asylum claimants.
Like past efforts by the Trump administration to curb migration, Wednesday's order could prove a burden for Mexico.
At the same time, the buildup of migrants has created problems in Mexican border cities.
Morgan said President Donald Trump's administration is "doing everything they can" by "utilizing every tool in the toolbox within the current legal framework to stop this crisis, while Congress sits on their hands and fails to do what they know they need to do to end this crisis".
The initial rule to block asylum sent shock waves among immigrant rights advocates when it was issued by the Trump administration in July of this year. "@USCIS will commence implementing the asylum rule ASAP".
That's because they can't ask for asylum here if they didn't first ask for it in Mexico when they traveled through there to get to the U.S. However, Mexico is quite risky for refugees and in no way safe for asylum-seekers.
US law states explicitly that people can arrive anywhere along the border - not just at official ports of entry - and ask for asylum.
Morgan said the Trump administration is "doing everything that they can" to address what he described as the crisis on the US border with Mexico.
In her dissent, Sotomayor said that the government's rule may be in significant tension with the asylum statute.
More news: Nintendo's New Fitness Game Puts Joy-Cons in Strange Places
More news: Democrats pressure Republicans by advancing gun control bill
More news: People with trypophobia are freaked out by the iPhone 11 Pro